A large Cloud Service Provider from India successfully introduces a Workplace-as-a-Service offer for SMB clients powered by SOFTKLIX. Company management saw a strategic importance in adding a supplementary service helping their clients to face the challenges of growing remote work trend and IT infrastructure management.
There were several challenges the clients of the Cloud Service Provider faced:
No budget for a dedicated Administrator. Semi-professional users managed all tasks in the organization, which led to problems with support professionalism and speed of work.
Old PCs and laptops. They had no budget to update all devices to the same level.
Inaccessibility of solutions like Citrix or VMware. The requirement of certified Server hardware and per-module licensing made such solutions too expensive and not affordable. Additionally, their installation and maintenance would be much more complex and therefore more expensive
The Cloud Service Provider partnered with SOFTKLIX and suggested to their clients our unique virtualization solution that installs on the server and allows users to use remote workspaces on any endpoint device via a browser. It allowed running all "phased out" computers and operating systems as long as the installed browser can start a web-access client, which means technically, as long as the PC runs, as all computations are performed on cloud servers.
Due to the ease and user-friendliness of SOFTKLIX interfaces, even users without technical background were able to administer it after a few hours of training. The fact that changes on servers are applied to all selected users, eliminated the inconvenience of managing the same problem again and again on versatile PCs.
No dependency on hardware or software vendors made it possible to keep the existing infrastructure. In addition to that, clients saved the budget as SOFTKLIX provided all the features for virtualization and administration at once, so there's no need to purchase additional modules to unlock specific features, which made alternative solutions too expensive. On top of that, clients were happy to use free open-source applications provided by SOFTKLIX, which replaced MS Office and other apps and saved budget on that too.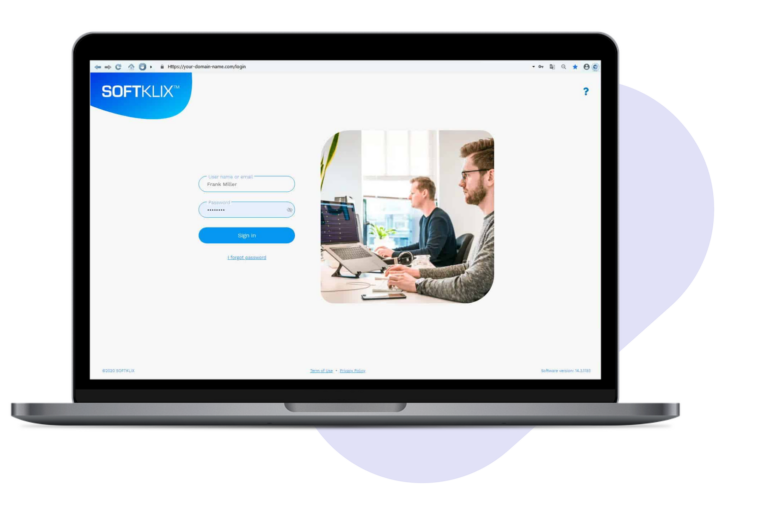 The Cloud Service Provider increased their position on the market among SMB clients because of the attractiveness of SOFTKLIX solution, as clients choose them to have SOFTKLIX benefits. Also, the upsell of SOFTKLIX-based virtual workplaces and to the existing clients generated an additional source of revenue and utilized spare computational resources.
The turnover of the Cloud Service Provider, generated by SMBs, rose by approximately 20% because of the partnership with SOFTKLIX. In addition, the affordable and convenient virtual workplace solution helped them to obtain dozens of new clients in the local market during the year.
Want to see SOFTKLIX in action?